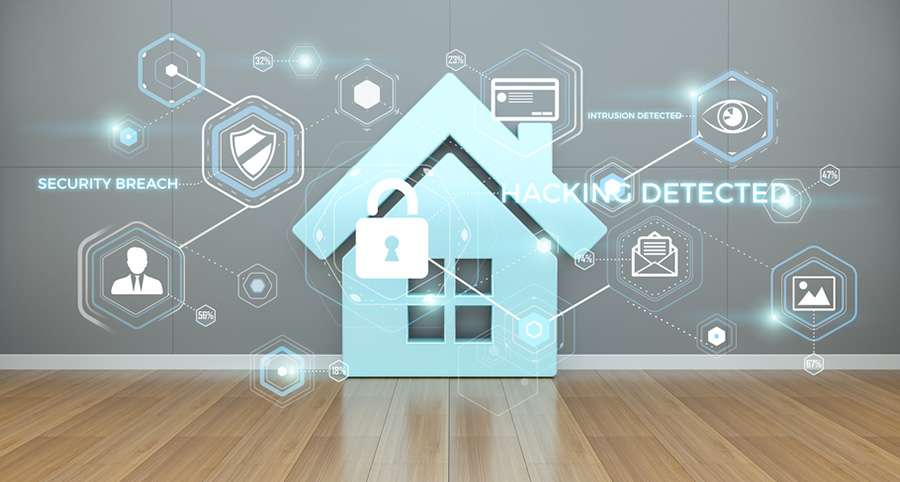 Is There A Reason To Be Concerned About Smart Home Hacking In Killeen?
In various ways, smart devices like surveillance equipment and video doorbells have made our lives more secure. We have the ability to receive alerts whenever a stranger walks up to our front steps, and we may even have footage sent to us when suspicious movements are happening. Having implements we can interact with over the internet warns us of potential threats instantaneously. But there is one primary downside. The simple access that benefits us is also opening a door online invasions.
While you don't need to lose sleep agonizing over smart home hacking in Killeen, you ought to be cognizant of the potential danger and take steps to avoid it.
Methods To Block Smart Home Hacking
It's astonishing how the internet has changed our everyday lives as just about anything is accessible wirelessly, including your security components, smart televisions, and even your oven. This also generates more opportunities for virtual villains to break into your network. With that being said, you don't have to avoid wireless home protection packages or other smart devices. Instead, abide by these suggestions and do what you can to keep invaders away from your network.
Create hard-to-crack passwords: This is a must for every account, including your home Wi-Fi. Use upper and lower casing and a blend of letters, numbers, and acceptable special characters. Avoid dates of birth, street names, or other things hackers could easily guess. A password creator will supply you with something absolutely random and a password manager can assist you in tracking your various passwords and accounts.



Avoid default settings: When hooking up a new router, it will probably come with a preprogrammed password to help you get started. Change it. Hackers are likely to know these default passwords as well. Configuring your wireless network and new router properly from day one will go a long way to keeping you secure.



Create a separate network: Why include your smart fridge, your security devices, and your work laptop on the same network? Most routers will let you create a distinct guest network. Take advantage of it and safeguard private data found on your phone, desktop, and laptop.



Consider installing a firewall: Firewalls aren't just for business settings. They might also be incorporated into your personal network. Firewalls can watch what's happening on your network and stop suspicious activity. You might start with a router with a built-in firewall.



Choose the top encryption settings and security protocols: If you have a newer router, you might have the ability to use WPA3, the latest wireless security protocol. If that's not available, WPA2 with AES encryption will be sufficient. You need to install home security components that protect with 128-bit or higher.



Ensure firmware and software is up-to-date: Keep your operating systems up to date for all components, and that includes your connected video cameras. In some cases, these updates will address various susceptibilities and improve your network security.
Be Cautious of Shoddy Smart Home Components In Killeen
Name brands like ADT and Amazon have reputations to uphold and are more likely to remedy a security issue in their equipment. Other off-the-shelf options may not act in the same fashion. Getting your smart thermostat, video doorbell, surveillance system, and other items from a lone reputable company like ADT makes sense. And deciding to have all of your equipment connected at once will go a long way to ensuring proper configuration, performance, and security. It's also worthwhile to point out that ADT Command, the central touchpad interface, uses two-way encryption when engaging with with your smart devices.
Design Your Own Killeen Wireless Home Security Package
Since you now have a better idea on how to keep your wireless network safe from cyber criminals, it's time to begin designing your own home security in Killeen. The security professionals at Secure24 Alarm Systems will help you create the perfect package for your family. Dial (254) 236-2429 or submit the form to take your protection to a new level.
Cities Served Around Killeen By Secure24 Your Local ADT Authorized Dealer