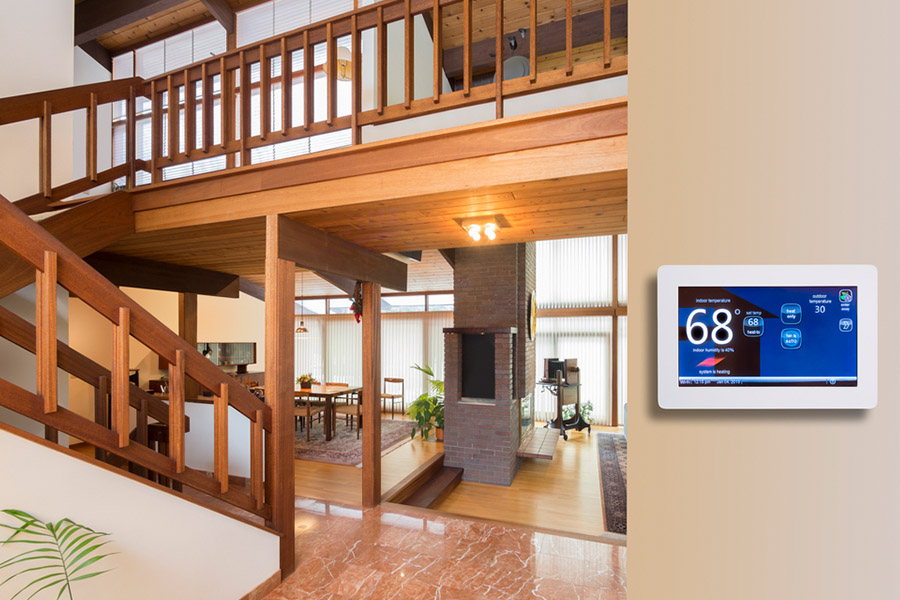 Why Install A Smart Thermostat In Killeen?
The latest smart thermostats have progressed quite a ways past the rudimentary device for adjusting your HVAC system. If you want to install a smart thermostat in Killeen, you will gain an abundance of comfort with less effort on your part. Featuring Wi-Fi, sensors for multiple rooms, and the convenience of home automation, these innovative devices will bring down your heating and cooling costs and improve your home's overall comfort and safety.
How Do Smart Thermostats Work In Killeen?
Following installation, your new smart thermostat will run in a similar manner as your old one in terms of standard usability. The design will likely be a bit more elegant, but you can still see the present temperature reading. You will still adjust the temperature right from the component, and a smart thermostat will still allow you to switch between heat, cool, and fan.
But, if you install a smart thermostat in Killeen, you'll get a nice addition of new possibilities. That's because your home's comfort control is connected wirelessly to a greater network, like your Google smart speaker or your home's security system. Using a smart control panel or mobile app, you can program your smart thermostat to alter your home's temperature settings in an automated manner at specified times or to act in response to a triggered event in your network. The result is a home with enhanced comfort and energy efficiency.
Why You Should Install A Smart Thermostat in Killeen
There are a range of incentives for upgrading your old device to a smart thermostat:
● Easy control with a smartphone app. You can direct the thermostat from a distance with a cell phone app like the easy-to-use option from ADT. Are you feeling a bit overheated as you're attempting to fall asleep? Simply open your phone and adjust the A/C from your bed. You can also monitor your property's comfort levels when on holiday with family, and adjust the settings to save energy if nobody's there.
● Take advantage of scheduling. A smart thermostat allows you to implement one or more schedules for heating and cooling. Arrange different temperatures to accommodate your family's needs. Lower the temperature when it's time to go to bed, then raise it once more about an hour before you wake up. You might even devise heating or cooling scenes based on "events" -- like a scene for when you're hosting a party or another for when you have a fire going in the winter.
● Save energy through automation. An incredible advantage of using smart thermostats is that they will lower energy expenses. You have the ability to effortlessly alter the temperature as needed based on seasonal changes, weather conditions, or time of day. You won't waste money cooling and heating an empty house. Additionally, when implementing schedules, your clever new tool adjusts itself. Many utility companies also provide rebates and savings programs under specified circumstances.
● Utilize voice commands to control your home. If you choose to install a smart thermostat in Killeen, you may even hook it up to function with a smart speaker device from Amazon or Google. This allows you to control your home's comfort without stopping what you're doing.
● Link your thermostat to other home automation devices. In the event your smart thermostat is integrated within a comprehensive home protection plan, you have the chance to join all your devices into a unified network. This helps protect your property from environmental emergencies. To illustrate, you may direct your thermostat to turn on the ventilation fan if your smoke detector is triggered.
Get A Smart Thermostat In Killeen Today
When your standard thermostat falls short of meeting your energy reduction and comfort demands, you should consider upgrading to a versatile smart model. These devices sleek, simple to operate, and will noticeably lower your energy expenses in the long run. You stand to reap the most benefit when you connect it with a state-of-the-art home security system. Call us today at (254) 236-2429 or complete the form on this page to inquire about your smart thermostat.
Cities Served Around Killeen By Secure24 Your Local ADT Authorized Dealer